In East Lothian pods are now filling following full flower, leading to a harvest date around 22nd June. Much benefit has been had from the recent rainfall of around 20 mls in the Borders. Sowing a total of 3,000 ha will have been finished around the middle of June thus leading to a chronologically spread harvest through the season.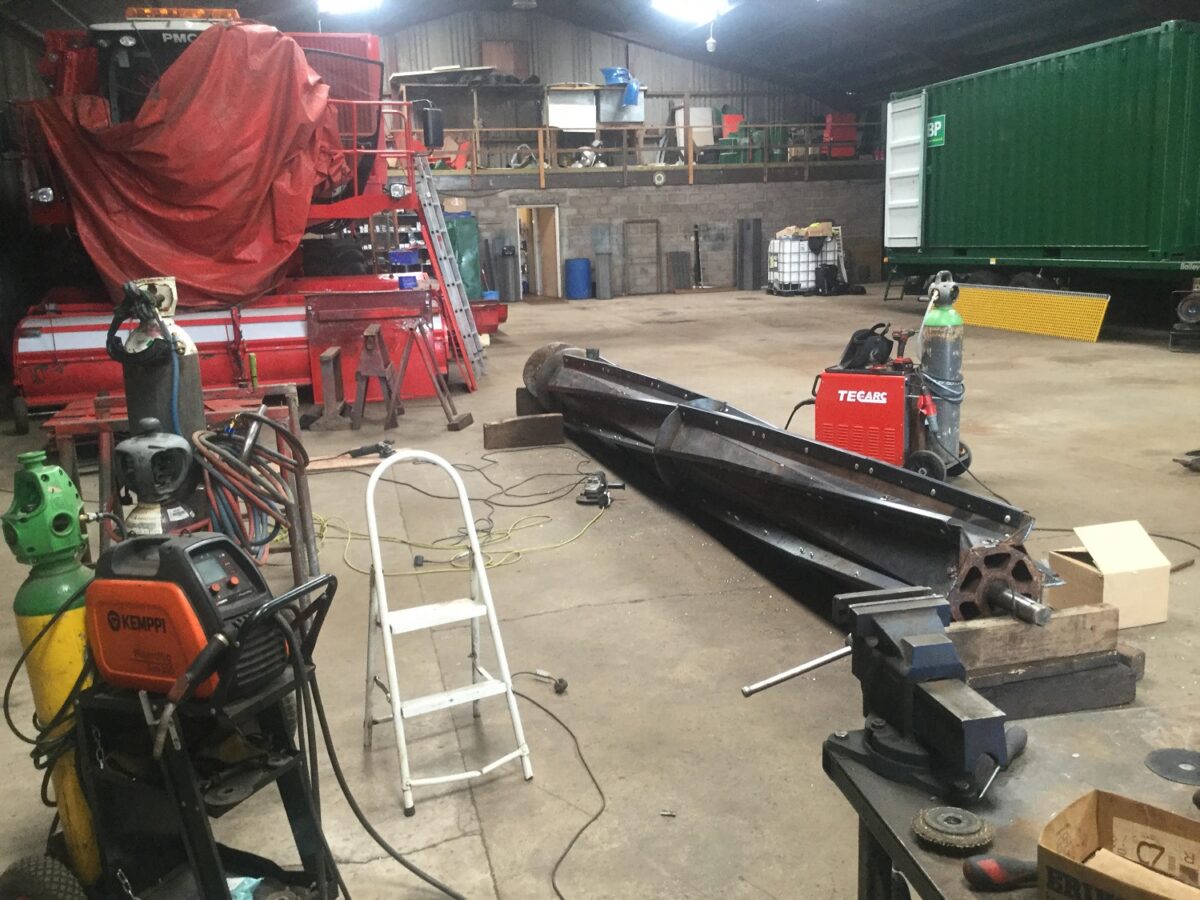 Back at SBP Ltd workshops at Ayton Mains, extensive repairs and machine overhauls have been carried out by Simon and Gareth Colebrook. Each machine does around 1,000 hours a season, or five times what a combine harvester would normally do.
One picture is of a completely re-built internal threshing rotor which would have cost around £8,000 to buy new, providing excellent value for money and good use of the workshop facilities, welding and fabrication skills.
In addition, Soil Essentials has fitted RTK GPS steering which is linked by Wifi to each machine to give a common parallel AB line which will lead to much improved efficiency and less fatigue on the drivers, leaving them free to concentrate on the settings of the machine. Two of the harvesters are ready for the off and the other two require finishing and re-assembly.
SBP Ltd has just conducted an extensive Health and Safety annual audit and update to include intensive Covid-19 protocol protection for the benefit of operators and staff in the field.